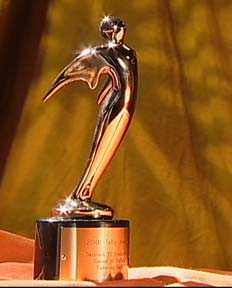 ARLINGTON, VA (April 25, 2013)–The "Save My 401k" campaign developed by the American Society of Pension Professionals & Actuaries (ASPPA) and Beekeeper Group has won a Bronze Telly Award for recognition as industry leaders in media innovation. The judging committee has placed the initiative in the upper echelon of nearly 12,000 submissions, covering a wide range of advertising agencies, television stations, and corporate video departments from around the world.
ASPPA's winning entry, an animated short titled, "Protect My Piggy," features an anthropomorphic piggy bank, which represents employer-based retirement plans. The 75-second video explains how millions of Americans use their company's 401(k) plan to save for the future, while encouraging viewers to tell their U.S. representative to oppose any tax reform plans that could harm the solvency and attractiveness of workplace savings plans.
Brian Graff, ASPPA's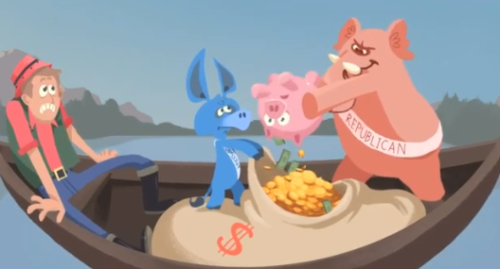 CEO, said he is proud of the work that went into this video, and that it served as a clever way to convey a vitally important message. With "Protect My Piggy" featured prominently on the SaveMy401k.com homepage, supporters have sent more than 65,000 emails to members of Congress, urging them not to do anything that would interfere with their or their family's retirement plans.
"As our leaders in Washington debate how to tackle our long and short-term deficits, the employer-based retirement structure is under fire," Graff said. "The whole idea of the 'Protect My Piggy' campaign has been to show how any plan that meddles in Americans' retirement plans will harm how tens of millions of us build our nest eggs. I am thrilled that the Telly Awards have honored the great work our staff and the consultants at the Beekeeper Group have put in, while also giving us a chance to spotlight the crucial points of the video – that Congress needs to say no to any proposal which would threaten the way a plurality of Americans choose to save for their later years."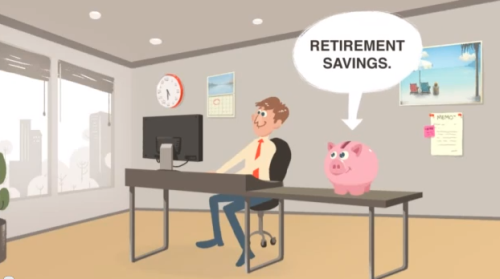 Over 500 judges, all of whom have won Telly Awards in the past, judged the submissions, which had to have been published sometime in 2012. The panelists gave awards in 17 different categories, covering local and regional cable advertising, internet marketing, and 3D media production, amongst others.
"The Telly Awards has a mission to honor the very best in film and video," said Linda Day, Executive Director of the Telly Awards. "ASPPA's accomplishment illustrates their creativity, skill, and dedication to their craft and serves as a testament to great film and video production."
###
The American Society of Pension Professionals & Actuaries (ASPPA) is a national organization of more than 11,000 retirement plan and benefits professionals that serves as the educator, voice, and advocate for the employer-based retirement system. ASPPA members are administrators, actuaries, advisors, attorneys, accountants and other financial services professionals who provide consulting and administrative services for qualified retirement plans. For more information, visit www.asppa.org.