Archive for June, 2011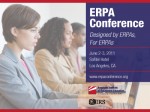 News from the Field 2011 ERPA Conference Los Angeles (June 2, 2011)—The American Institute of Retirement Education (AIRE)—a partnership of ASPPA and NIPA— hosted approximately 90 Enrolled Retirement Plan Agents (ERPAs) from all over the country at the second annual ERPA Conference, June 2-3, in Los Angeles. The conference was designed by ERPAs, for ERPAs, […]

View Post
Brian Graff issues a comment letter to the Securities Exchange Commission (SEC) on behalf of the National Association of Independent Retirement Plan Advisors (NAIRPA) in response to the request for comment from the U.S. Securities and Exchange Commission (SEC) existing private and public efforts to educate investors.

View Post
MEDIA ADVISORY Event:  Retirement professionals and government officials meet to discuss regulatory, legislative, and administrative issues in the retirement arena. Participants include accountants, attorneys, actuaries, benefits & HR directors, investment professionals, and third party administrators. Journalists who cover personal finance, retirement, taxes, or financial planning will hear from practitioners and national representatives from the Department […]

View Post
Craig Hoffman, General Counsel of ASPPA and the Council of Independent Recordkeepers (CIkR) respond to the U.S. Department of Labor's (DOL) request for delays in the effective dates for the fiduciary fee disclosure regulations…

View Post
Academics urge the Department of Labor (DOL) to allow defined contribution (DC) plans to make electronic delivery the default mechanism for conveying disclosure notices and information to plan participants. Greater use of electronic delivery would provide plan participants with timely and easy access to information in a more user-friendly format according to the paper by independent experts.

View Post

The ASPPA College of Pension Actuaries (ACOPA) held its Advanced Actuarial Conference in San Francisco June 6 – 7. This conference is designed for practicing actuaries and those with related positions. Actuarial, legal and accounting experts lead a wide variety of sessions that were structured to allow for interaction with the speakers, as well as peers.

View Post

Craig Hoffman, General Counsel and Director of Regulatory Affairs of ASPPA issues a statement from a comment letter sent to the Internal Revenue Service (IRS) suggesting improvements to the pre-approved plan and determination letter program for defined contribution plans.

View Post

Craig Hoffman, General Counsel and Director of Regulatory Affairs of ASPPA issues a statement from ASPPA's comment letter to the U.S. Department of Labor (DOL) request for information about the use of electronic disclosure to deliver notices required under the Employee Retirement Income Security Act (ERISA)…

View Post