Category: Washington Update

What are the current prospects for tax reform, especially in light of shifting priorities on Capitol Hill? NAPA Executive Director/CEO Brian Graff tackles that question in this month's Washington Update video. As is often the case, the answer to the question involves numerous moving parts and what-ifs.

View Post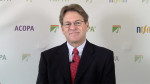 ASPPA's General Counsel Craig Hoffman discusses why the IRS should change its policy to allow forfeitures as permissible sources of funding for safe harbor contributions.

View Post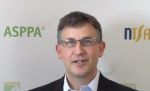 National Tax Sheltered Accounts Association (NTSAA) Executive Director Chris DeGrassi discusses how membership and advocacy efforts are bringing choice and transparency to the marketplace.

View Post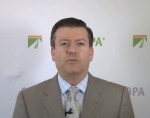 ASPPA CEO Brian Graff explains how the upcoming debt ceiling deadline and the impending retirement of Sen. Max Baucus (D-MT) could trigger the full bore tax reform effort for which the industry has been bracing.

View Post
ASPPA's General Counsel Craig Hoffman issues comment letters to the IRS on their pre-approved plan programs.

View Post
ASPPA CEO Brian Graff slams two provisions in the President's FY 2014 budget proposal. The first of these two "retirement plan clunkers" in the budget would result in double taxation of 401(k) plan contributions. The second "clunker" is the new $3 million lifetime aggregate cap on DC plans and IRAs.

View Post
CEO and executive director of ASPPA Brian Graff clarifies the details of pending legislation in California on retirement plan coverage. The legislation requires employers to offer a plan to their employees, but does not require employers to use a single provider or state-run program.

View Post
Since Congress passed a last minute deal to alleviate the fiscal cliff, tax reform has taken a backseat to other issues. ASPPA CEO Brian Graff talks about a working group that Congress created to study retirement plan tax incentives. Graff urges members to spread the word about savemy401k.com and tell Congress to preserve the retirement tax incentives that power American workers retirement.

View Post
ASPPA CEO Brian Graff defines the issue and key players of "Fiscal Cliff 2″ and why the process will be a challenge to lawmakers and how it will all impact retirement professionals. Graff warns that things will heat up in Washington around the end of February, when the debt ceiling is reached, sequestration begins, and lawmakers begin looking for more revenue.

View Post
While fiscal cliff negotiations are putting tax incentives for retirement savings on the front line, eleven members of congress voiced their support for the employer-based retirement system by co-sponsoring the 'Sense of the Congress' Senators Blumenthal (D-Conn.) and Isakson (R-Ga.) filed December 6.

View Post