Category: Member Focus
An excerpt from the cover story of the Fall issue of Plan Consultant magazine entitled, "Readiness by Design: How TPAs Help Shape the Future of Retirement in America," written by Deborah Rubin.

View Post

ACOPA announced Leadership Council election results Saturday, August 10 at their annual business meeting held in conjunction with the ACOPA Actuarial Symposium in Chicago.

View Post

ACOPA honored Richard A. Block, MAAA, EA, ASA, MSPA, with the Edward E. Burrows Distinguished Achievement Award at its 2013 Actuarial Symposium on Saturday, August 10 in Chicago.

View Post

At the recent Great Lakes Benefit Conference, I had the opportunity to co-present a session on Adequate Retirement Income/Longevity Insurance with attorney Bob Toth.

View Post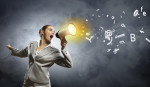 Where can you find a uniquely structured panel of female business leaders and decision makers in the world of Third-Party Administrators (TPAs)? At the Women Business Leaders Forum.

View Post
The 2013 Women Business Leaders Forum kicked off with Mark Murphy, founder and CEO of Leadership IQ and bestselling author, revealed astounding statistics and valuable insight on hiring new employees for their attitude versus their skill level.

View Post
Experts from the Internal Revenue Service (IRS) and the U.S. Department of Labor (DOL) joined Enrolled Retirement Plan Agents (ERPAs) from around the country recently in Denver, Colorado. The ERPA designation is for retirement plan professionals who practice before the IRS.

View Post
Conditions may be ripe for sweeping tax reform legislation this year, according to Craig Hoffman, general counsel and director of regulatory affairs for the American Society of Pension Professionals and Actuaries (ASPPA).

View Post
Judy Miller provides an update on retirement related legislative and regulatory activities in Washington to the ACOPA Advanced Actuarial Conference.

View Post