Washington, D.C. (April 16, 2013)—The Coalition to Protect Retirement strongly supports the introduction of the bipartisan Sense of the Congress resolution which calls for maintaining the current incentives for retirement savings.
Sens. Johnny Isakson (R-Ga.) and Chris Murphy, (D-Conn.), joined by six of their Senate colleagues, introduced the resolution, noting that tax incentives for retirement savings play an important role in encouraging employers to sponsor and maintain retirement plans and encouraging employees to contribute to their plans.
Moreover, the resolution recognizes that the existing incentives have increased the number of Americans who are covered by a retirement plan.
"A reformed and simplified tax code should include properly structured tax incentives to maintain and contribute to such plans and strengthen retirement security for all Americans," the resolution says.
"Actions taken to reduce the national debt and reform the tax code should not be done at the expense of workers and retirees.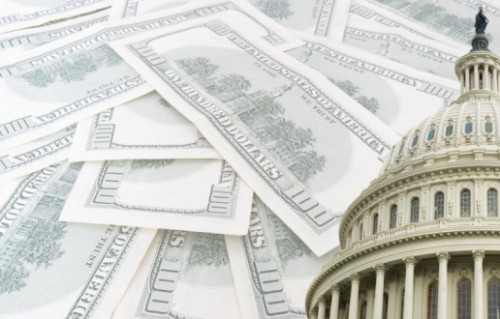 Tens of millions of baby boomers will reach retirement age in the coming years. Government policy should focus on helping them achieve financial security and independence in retirement. The incentives in the current tax code are an investment in the future, helping assure that retirees will not suffer from financial need and look to the government for help," the Coalition said.
The resolution notes that tax incentives for retirement savings benefit Americans of all income levels. Indeed, more than 70 percent of American workers making between $30,000 and $50,000 a year contribute to their own retirement when covered by a retirement plan at work, the resolution says.
"The current incentives for retirement savings represent good economic and tax policy, and they benefit the people who need it most. That's why we strongly encourage all members of the Senate to support this resolution," the Coalition said.
Members of the Senate joining Sens. Murphy and Isakson as co-sponsors include Sens. Richard Blumenthal (D-Conn.), Rob Portman (R-Ohio), Jon Tester (D-Mont.), Benjamin Cardin (D-Md.), John Boozman (R-Ark.) and Kay Hagan (D-N.C.).
The Coalition consists of the following trades associations: American Benefits Council, American Council of Life Insurers, American Society of Pension Professionals and Actuaries, The ERISA Industry Committee, ESOP Association, Insured Retirement Institute, Plan Sponsor Council of America, Securities Industry and Financial Markets Association, and the Society for Human Resource Management.
To learn more about the Coalition, go to www.howamericasaves.com.

Category: Latest News