Category: Uncategorized
We took a chance with the cover of this issue of Plan Consultant. The cover story, by Joseph Faucher, Bruce Ashton, and Fred Reish, is all about what TPAs need to know about 408(b)(2), the new, final disclosure regulations the industry has been anxiously awaiting for months.

View Post
The Northeast Area Benefits Conference, co-sponsored by ASPPA and the Internal Revenue Service (IRS), is a one-day, two-city conference focused on employee benefits and pensions.

View Post
The National Tax Sheltered Accounts Association (NTSAA) is the place to be for advisors in the 403(b) and 457(b) marketplace, as evidenced by the hundreds of attendees joining together at their recent NTSAA Advisor Summit, February 8 to 10, 2012. Diverse, encouraging topics, presented by energized, successful advisors and industry leaders, challenged attendees to new levels of service and professionalism.

View Post
Morningstar & ASPPA 401(k) Advisor Leadership Award Finalist 2012 Jim Phillips, President of Retirement Resources, has been in the investment industry for more than 35 years, the past 17 of which have been focused in the area of qualified retirement plans. Phillips worked for major national investment firms for 14 years prior to going independent [...]

View Post
Morningstar & ASPPA 401(k) Advisor Leadership Award Finalist 2012 Jennifer Flodin is a co-founder of PSA. She is responsible for several of the firm's largest relationships and manages the firm's retirement benefit consulting practice. Flodin has over 15 years of experience in the industry and was singled out as one of the industry's "Rising Stars [...]

View Post
Morningstar & ASPPA 401(k) Advisor Leadership Award Finalist 2012 Joshua P. Itzoe, CFP®, AIF® is a Partner and Managing Director of Greenspring Wealth Management's Institutional Client Group.  An SEC-registered investment adviser, Greenspring provides independent retirement plan consulting services to publicly-traded, privately-held, and non-profit organizations throughout the country.  Itzoe is respected as an industry expert, commentator and thought [...]

View Post

New regulations governing participant fee disclosure go into effect this spring for 401(k) plan participants but those regulations don't apply to public school 403(b) plans. An 403(b) industry led taskforce set out to provide public school employees with this disclosure…

View Post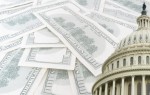 A lot of people have been asking whether the current debt limit debate, and in particular the proposal by the so-called Gang of Six, will impact retirement plans. The short answer is not directly-but it is complicated

View Post
Morningstar & ASPPA 401(k) Advisor Leadership Award Finalist 2011 Joe Connell  has been assisting clients with their retirement plans for nearly 14 years. Joe's areas of expertise include ERISA compliance, plan design and administration, fiduciary responsibilities, and participant education. His primary goals when working with companies on their retirement plans are to simplify the plan [...]

View Post
Morningstar & ASPPA  401(k) Advisor Leadership Award Finalist 2011 Jim O'Shaughnessy is a co-owner and Managing Partner of Sheridan Road. Jim is responsible for the day to day operations of Sheridan Road's retirement plan consulting business and wealth management group and maintains all investment, insurance and service provider relationships. Prior to co-founding Sheridan Road in 2005, [...]

View Post